Home & Indoor Golf Simulator Solutions
Discover our complete range of golf simulators for your Home, Business, or Training Facility.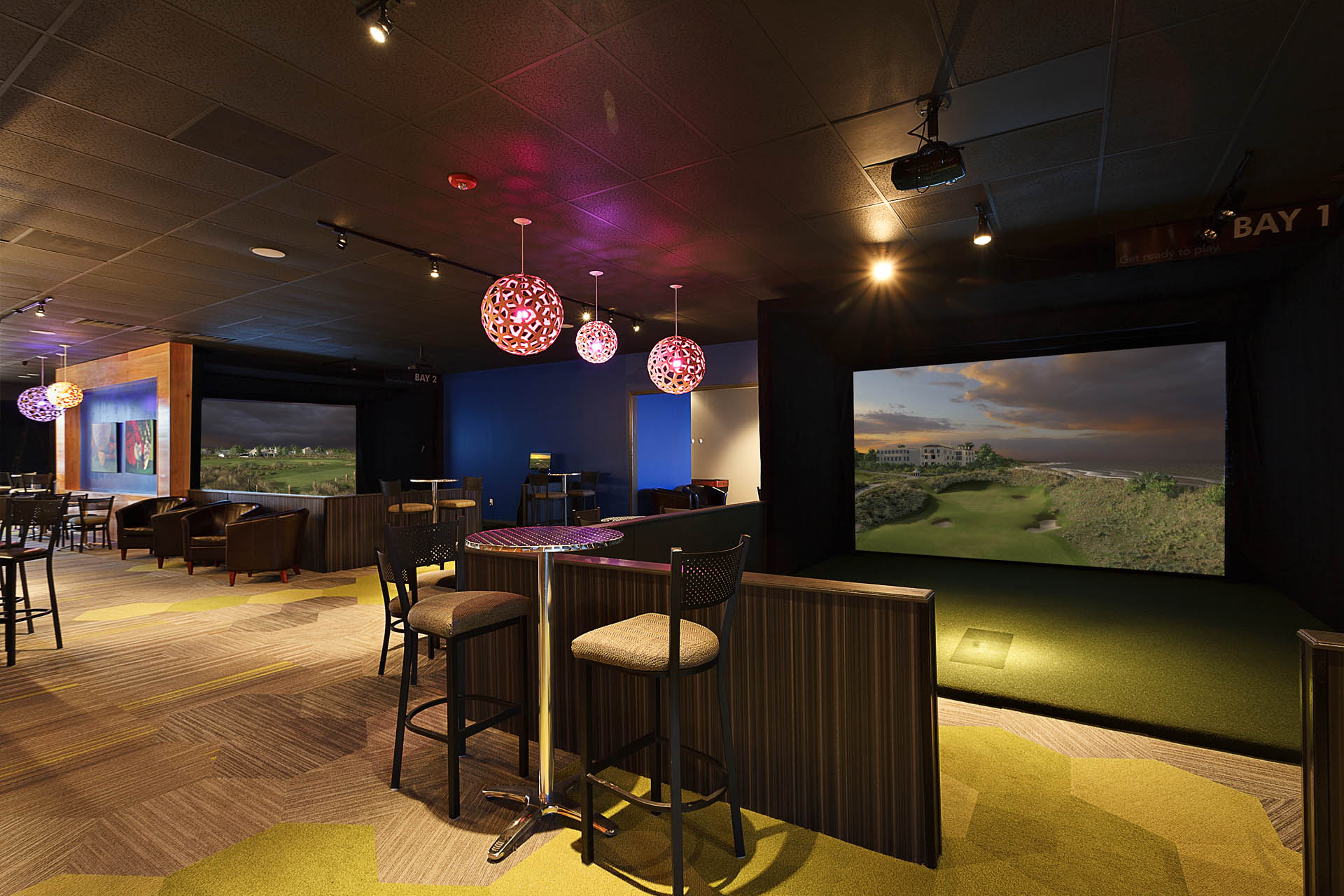 Mike
Malaska
PGA PROfessional
"The reality is that TruGolf is no longer a simulator – it is exactly what happened. Real golf with real feedback."
How do golf simulators work?
TruGolf Golf Simulators utilize high-speed camera technology to capture Ball and Club Data for each shot hit on an indoor golf simulator. The photometric launch monitor, combined TruGolf's golf simulation engine, recreates the unique physics of the game of golf. After each swing taken in a TruGolf Simulator, the software provides an in-depth analysis of all Club and Ball Data, in addition to the virtual reality gameplay. The proprietary software engine, E6 CONNECT, features LiDAR Scanned recreations of world-class golf courses, accurate within centimeters of the real-world counterparts.
How do golf simulators handle putting?
TruGolf Simulators use the same measurement system to analyze putting as it does full shots. Our high-speed camera system handles even the smallest tap-in putts – so there is no "gimmie" in the golf experience. Only TruGolf allows users to play every shot indoors like they would outside, tee-to-green.
How much do golf simulators cost?
TruGolf's complete golf simulator packages begin at $9,000. Prices vary depending on Frame, Size, Trim + Finishes, Installation, and more. TruGolf offers custom pricing where users can purchase the Launch Monitor technology by itself. In addition, users can upgrade the golf simulator experience by enhancing the Sound System, the Projector, or adding multi-media capabilities. TruGolf offers golf simulation products at nearly every price point.
Contact Us
Industry
Leading
Technology
Discover TruGolf's tracking technology solutions and learn which option is right for you.
Introducing E6 CONNECT, the first global, cross-platform virtual golf experience. Join today and compete against golfers around the world.
More Than Virtual Golf
E6 CONNECT is more than golf – it offers commercial tools to help grow your business.