MULTISPORT
The E6 INTERACTIVE SPORTS CAMERA is an innovative sports simulator that brings world-class sports arcade games directly into your home. Experience a new degree of interactive gaming and unlock even more fun with your golf simulator!


Our Multisport Simulator is your go-to for a wide array of sports games. With three standard gaming packs, you can play action-packed games like soccer, bowling, and dodgeball. All games offer superb graphics, ensuring a realistic experience. 


The E6 Interactive Sports Camera is the perfect way to get everyone involved in the fun - from casual gamers to avid sports enthusiasts. This Multiport Simulator offers multiple Modes of Play and Difficulty Settings, to fit any need and ensure playability.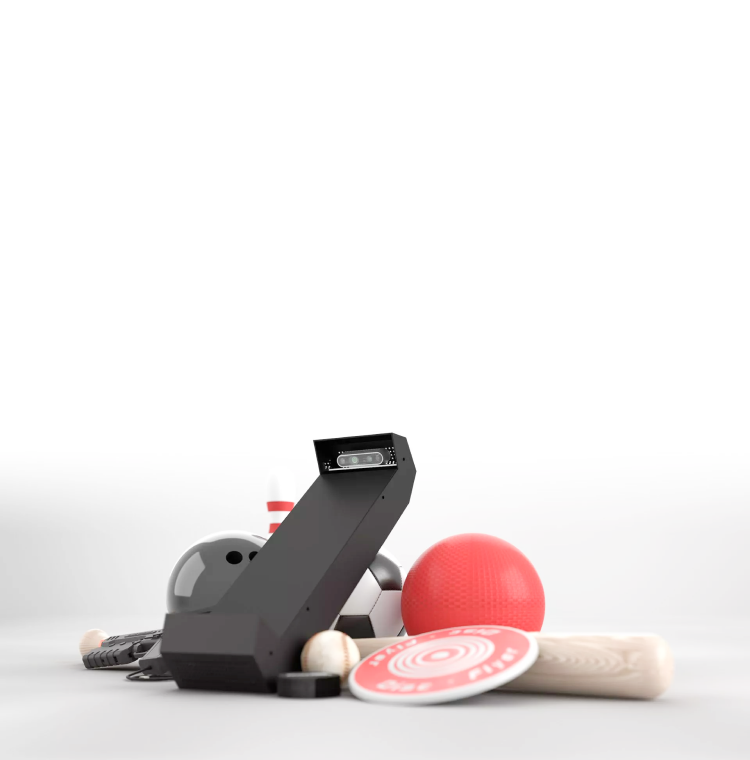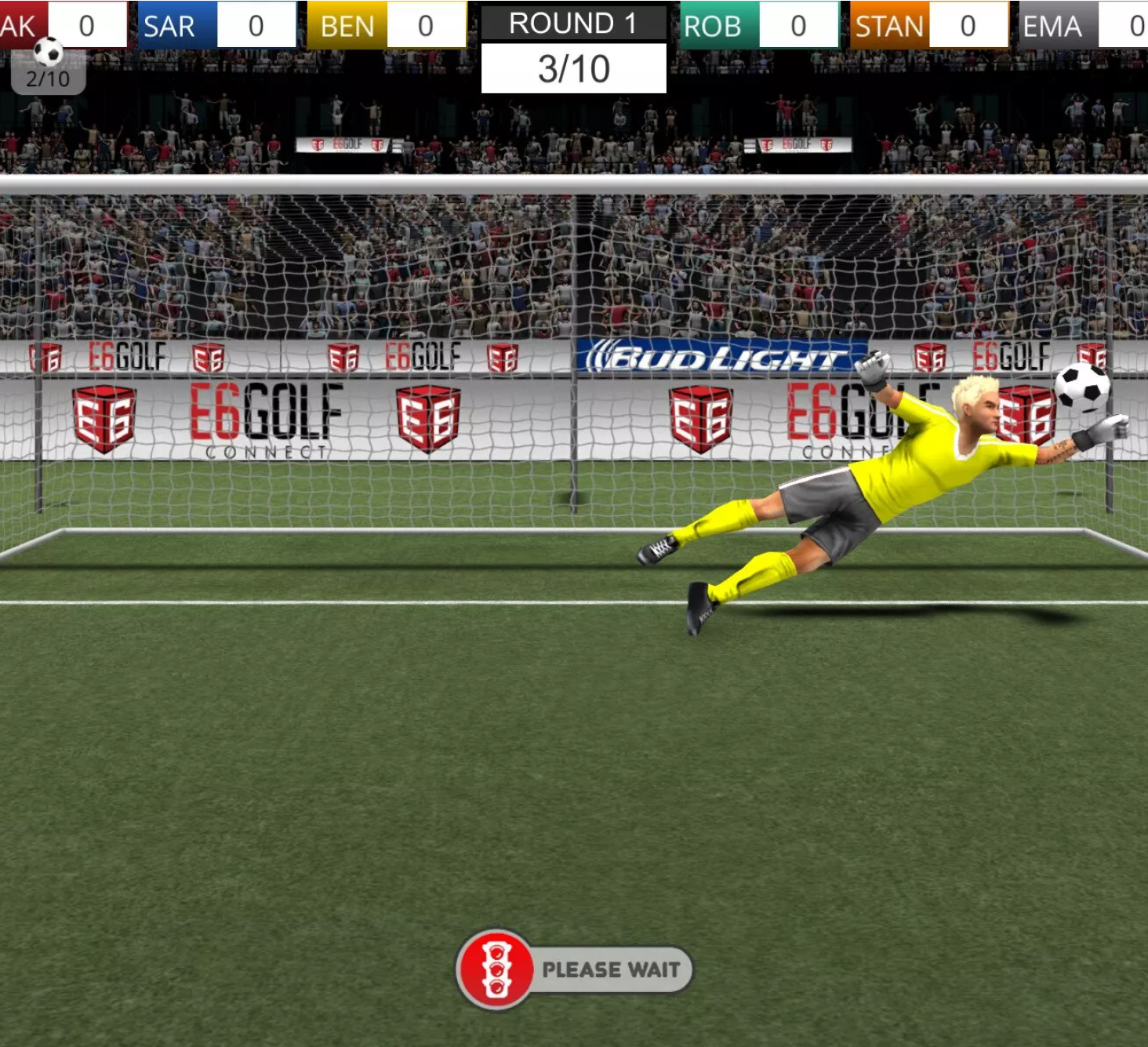 Breakaway Soccer
Experience a soccer showdown with TruGolf's Breakaway Soccer! Enjoy 3 different modes of play- Penalty Kick, Target Practice, and Passing Mode. Adjust the difficulty to guarantee fun for players at any level. Get ready to kick-up your game!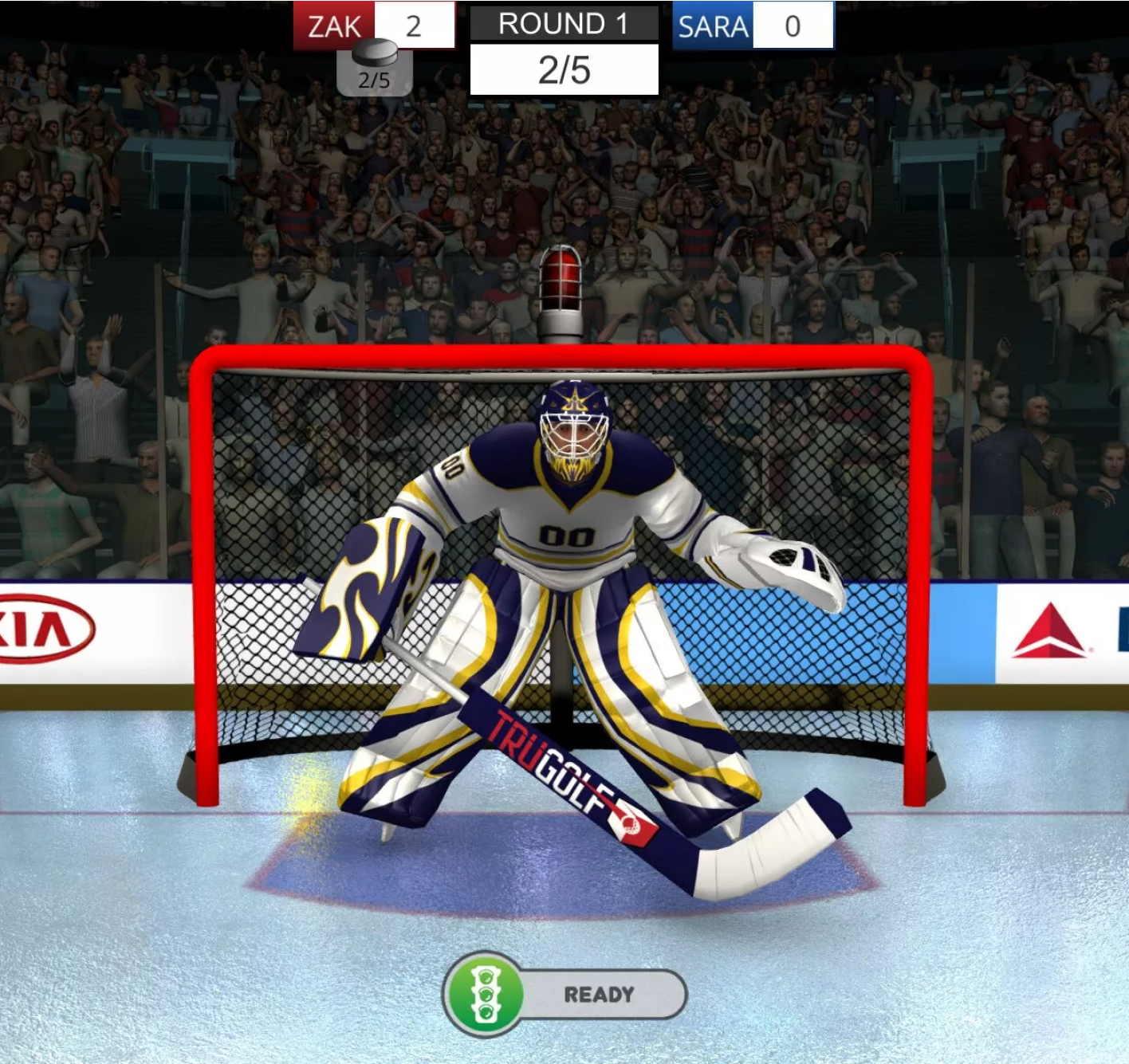 Slap Shot Hockey
Skate onto the ice and transform your golf simulator into a jam-packed hockey rink. Take on four thrilling play modes- Goalie, Target, Blackout, and Long Shot. Ice-out the competition and land your slap-shot in the net, while dodging the opposing team's players skating across your path.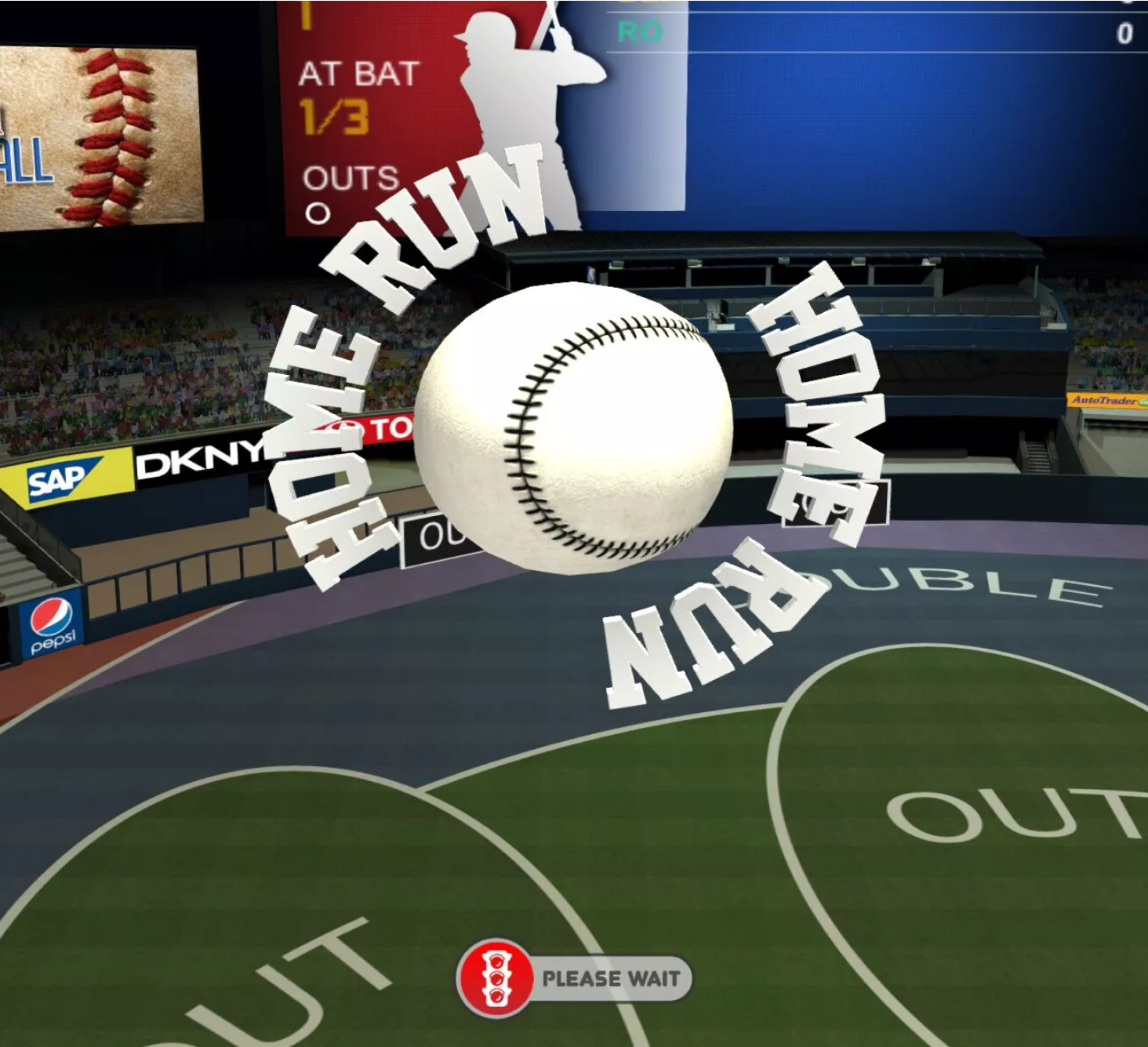 Rally Baseball
Hit it out of the park with Rally Baseball, an exciting spin on a Home Run Derby. Stay immersed in the game with features like Voice-Activated Pitching and Swing-Timing Power Boosts!
Foot Golf
Take to the course in a whole new way with Foot Golf on the TruGolf sports simulator! Challenge yourself with 4 unique courses and chase par with an added Shot Boost. In Demolition Mode you can turn up the excitement by blasting away moving targets that explode upon impact.
Zombie Dodgeball
Fight to survive in TruGolf's Zombie Dodgeball party game. Your journey starts with an exciting kid-friendly Ghost Hunt in a spooky graveyard. Next, face off against ferocious Frozen Zombies armed with ice and fireballs. And finally, protect your ship from Zombie Pirates during an epic sea battle! Three difficulty levels ensure you get just the right amount of thrills, regardless of age or skill level.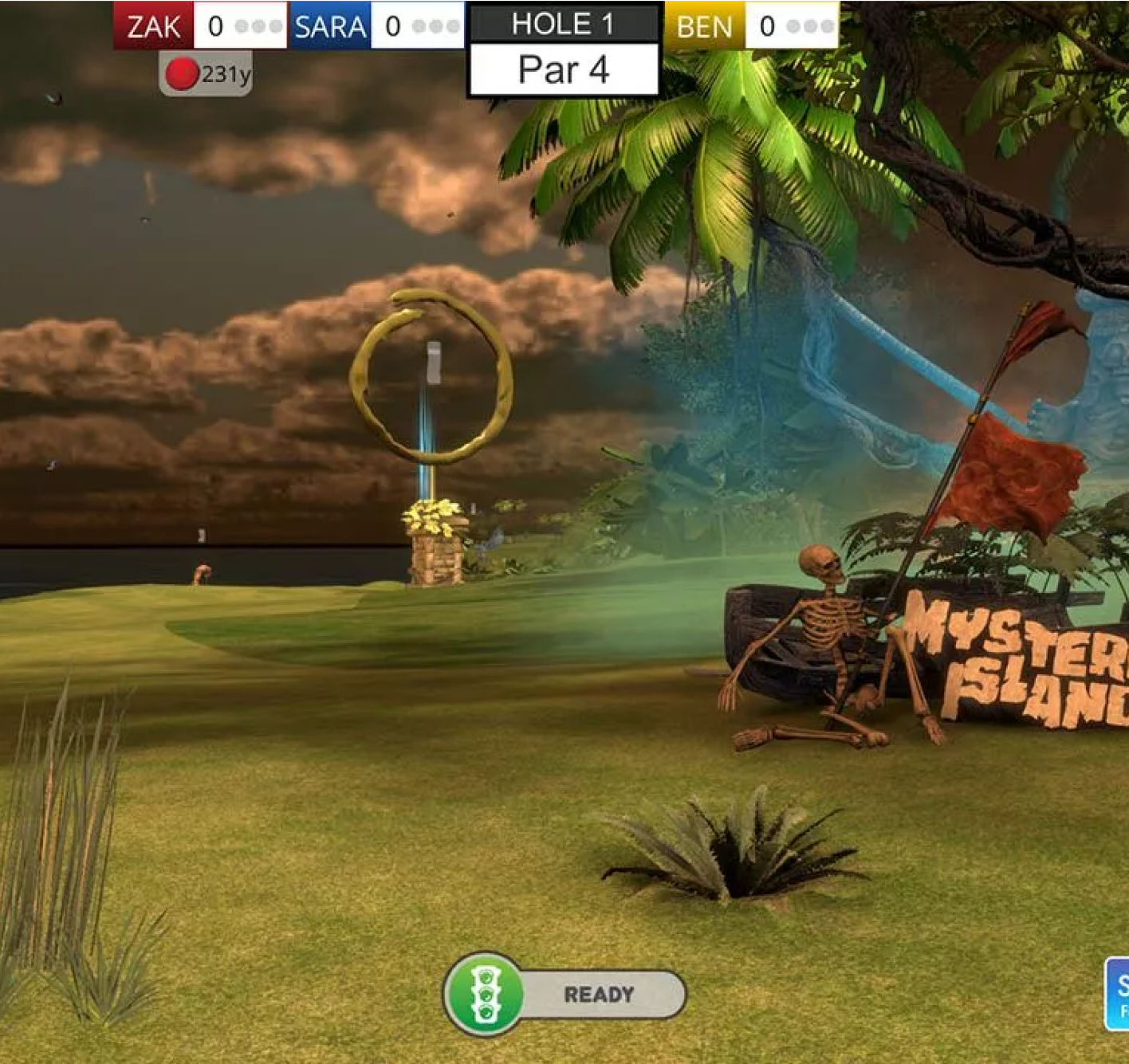 DISC-GO GOLF
Get ready for the ultimate golf adventure with TruGolf's Disc-Go Golf. Experience a new way to hit the links as you shape shots inside this realistic sports simulation. Compete on four specially designed Disc Golf courses from Par 3 Desert Sands to Mystery Island. Turn up the heat in Disc-Struction Mode and take aim at explosive targets! Up to 8 players can join simultaneously, and choose from three difficulty settings.
BOWL-A-RAMA
Watch as your Multisport Simulator converts your family room into an out-of-this-world bowling alley with TruGolf's Bowl-a-Rama. Challenge as many as eight players simultaneously to 10 frames of interactive fun. Bumper options can be enabled to keep beginners out of the gutter. Vivid sound and lighting effects re-create a classic night out at the lanes, no rental shoes required.
WILD WEST
Saddle-up and prove your shooting skills with TruGolf's Western Shooting Gallery. This interactive target game provides a classic arcade experience, across three different games of varying difficulty. The required lightgun easily connects to any existing system, so there's no need for complicated installation. Just plug it in, take aim, and yee-haw. 
Transform your existing golf simulator with this innovative standalone tracking system and unlock an entire arcade of action and fun.
Rally Baseball | Slapshot Hockey | Breakaway Soccer | Foot Golf | Bowl-a-Rama | Disc-Go Golf | Zombie Dodgeball | Wild West Shooting Gallery
Baseballs | Soccer ball | Hockey Ball (Some Upgrades May Be Required. Sport Equipment Sold Separately.)
Up to 8 players can compete for the top spot!
These games are sold standard with several Modes of Play.
Everyone can find the perfect challenge for their gaming experience with our range of Difficulty and Boost settings.
Ready to level-up your gaming experience? With Voice Activation, you can start and navigate your game hands-free with intuitive keywords and phrases. TruGolf puts the power of world-class sports simulation into your living room. Fill out the short form below and start playing today!
Requirements
Some Upgrades May Be Required. Sport Equipment Sold Separately.
Intel i3 Processor | 8GB Ram | Nvidia 1070 Graphics Card
Windows 10 | Internet Connection