FAMILY. FUN. GOLF.
The TruGolf Mini is a new approach to golf swing training and improving your game. Paired with E6 CONNECT software, this interactive swing studio analyzes and displays swing data after every shot, helping golfers of all skill levels understand the game. With TruGolf Mini, every shot you take is a lesson.
Quick Start Guide
for Windows
Quick Start Guide
for iOS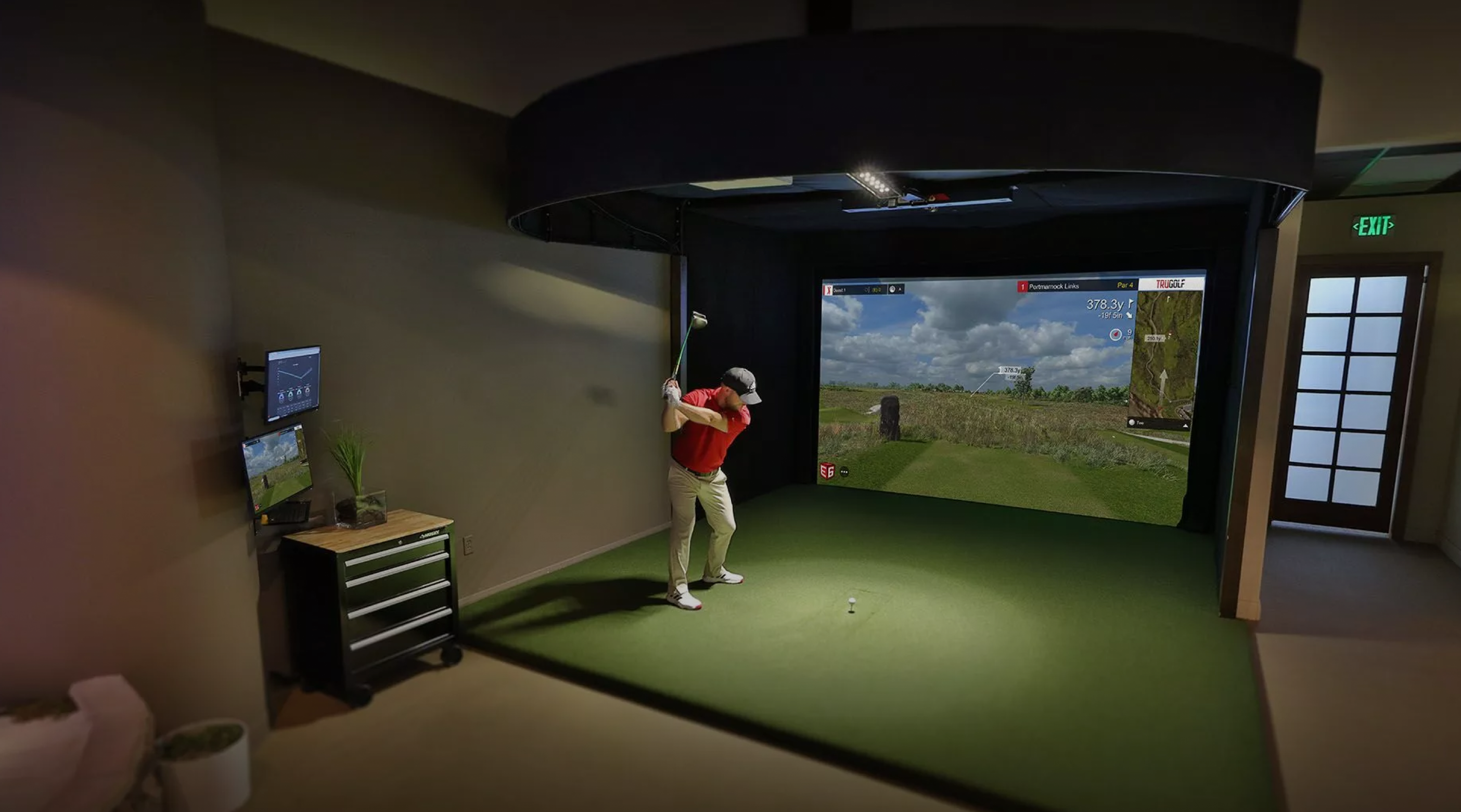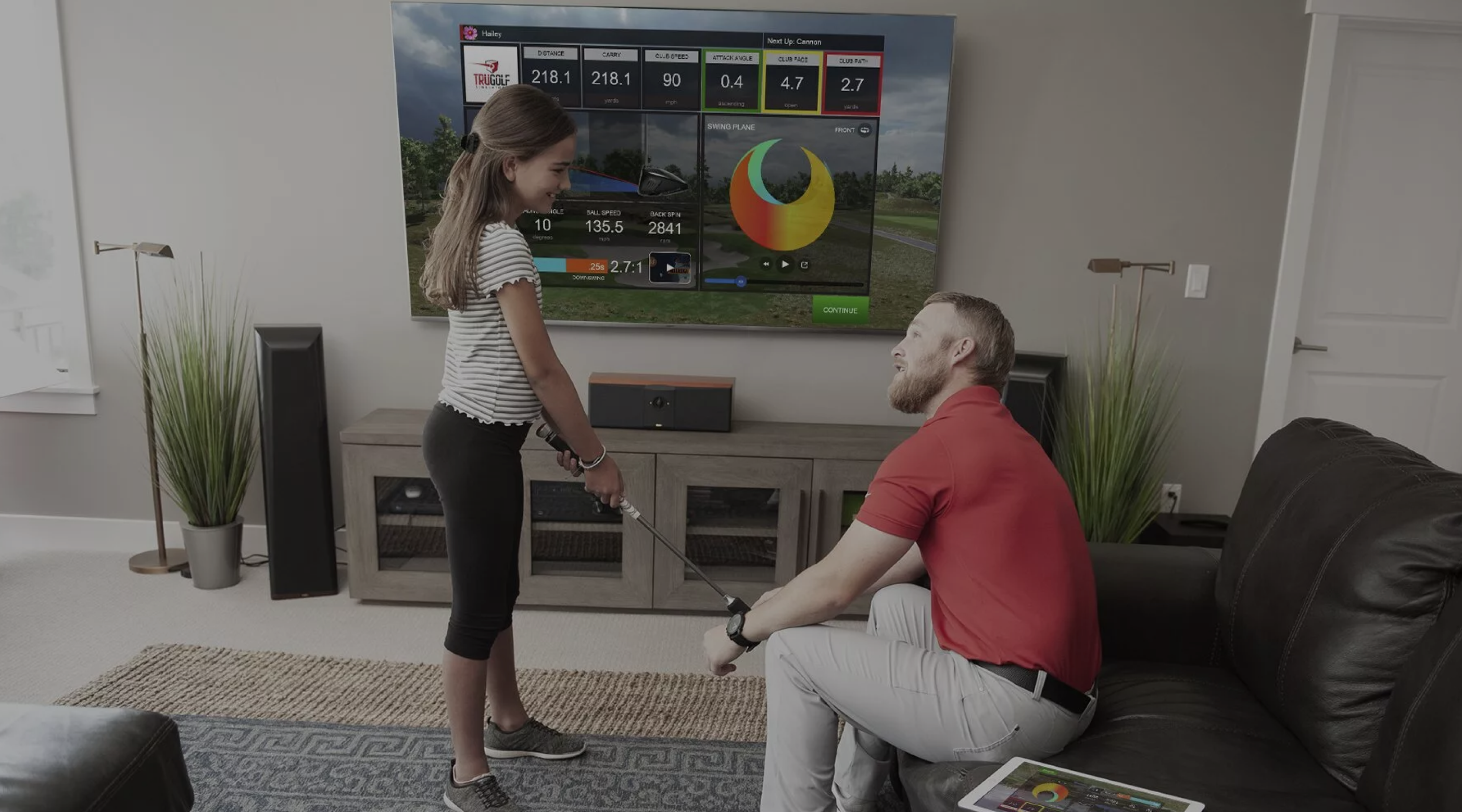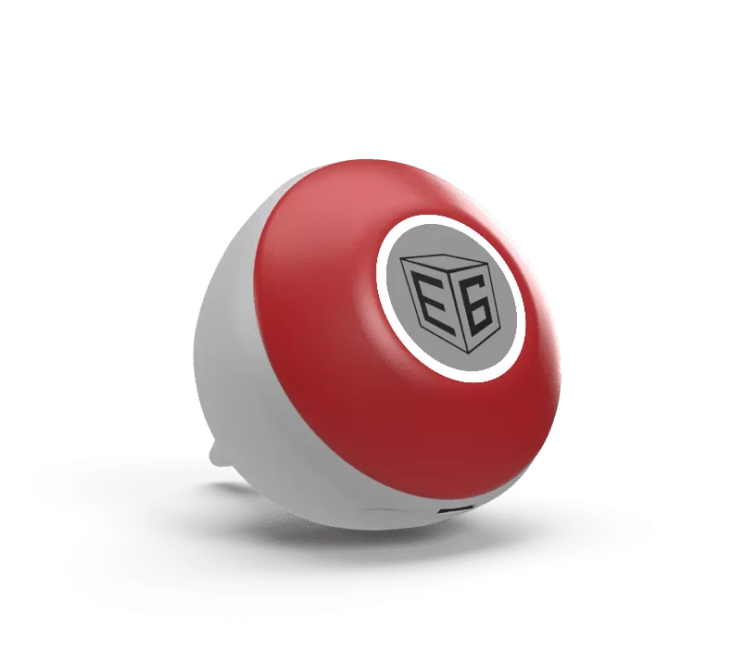 TIP #1

CONNECTING THE SENSOR TO E6 CONNECT

The device you are connecting the TruGolf Sensor to MUST BE CONNECTED TO THE INTERNET. The TruGolf Mini Sensor will automatically connect to E6 CONNECT software. Users do not need to pair the sensor to their device using the Bluetooth option on their device. Launch the software and power the TruGolf Mini Sensor on.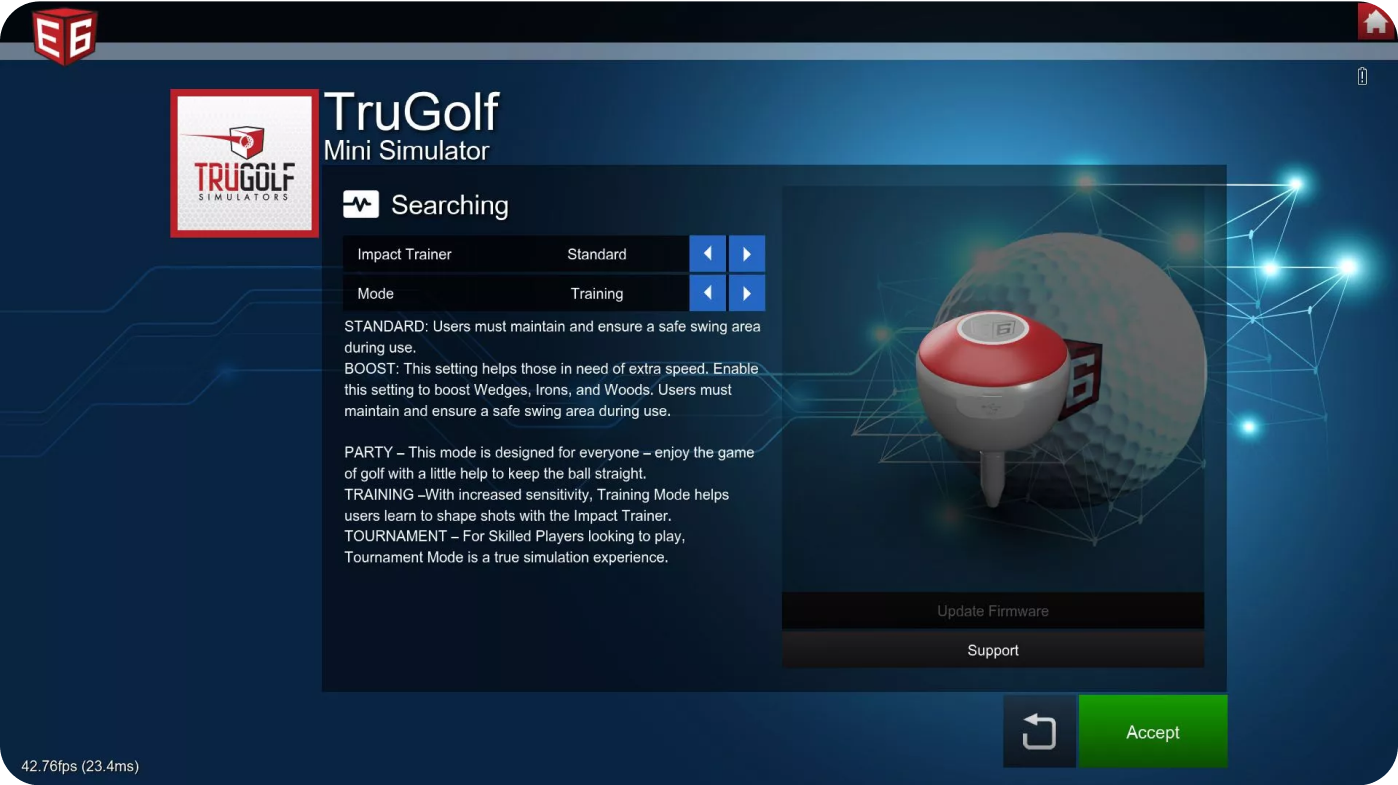 TIP #2

SETTING THE DIFFICULTY LEVEL

Whether you are here for golf, or just here to game you can tailor the TruGolf Mini playing experience to exactly what you and your family need. In the Settings Menu choose from: Training, Tournament or Party Mode.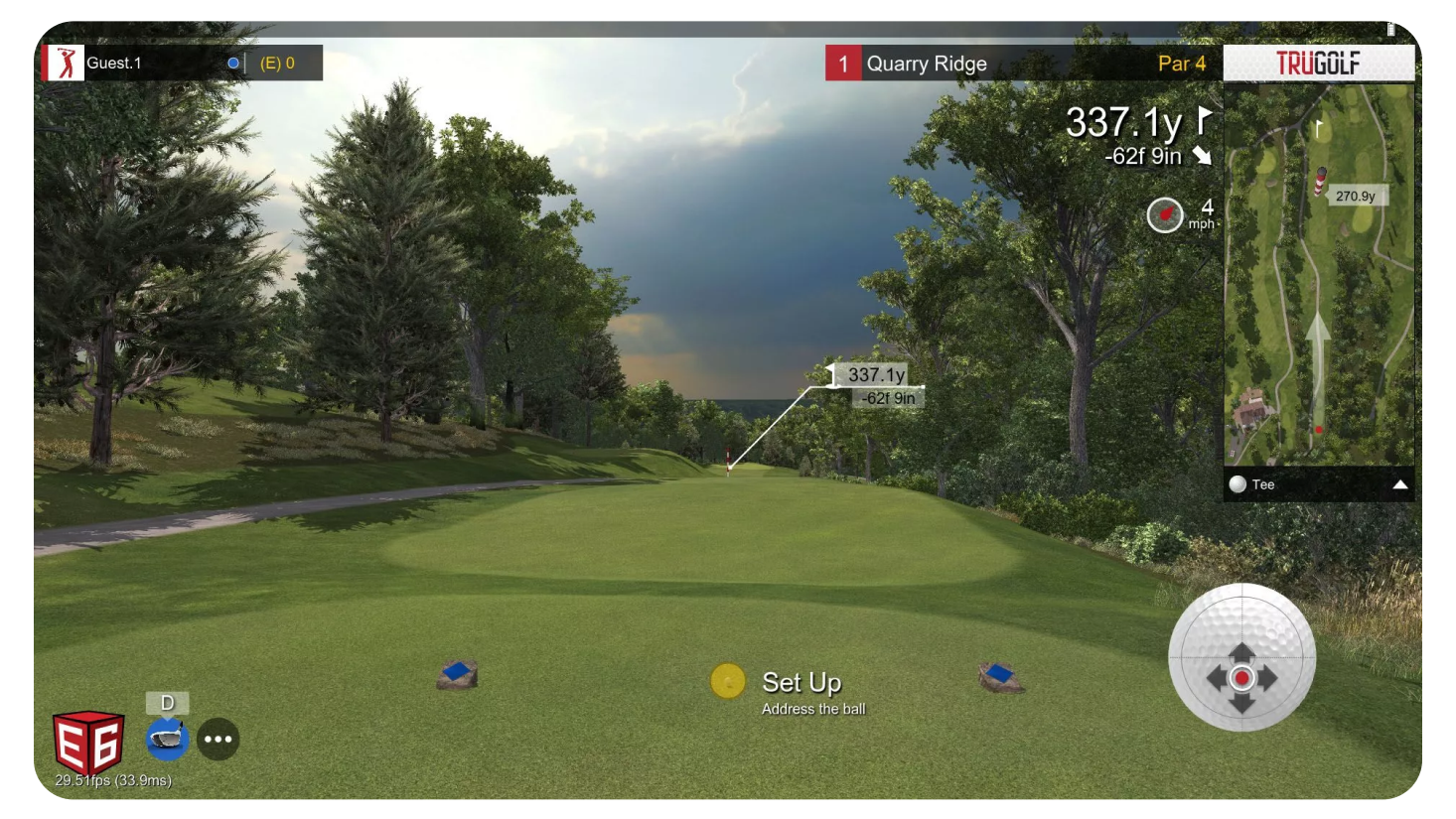 TIP #3

CUSTOM SHOTS

Looking to hit the same shot you would on the course? Adjust Launch Angle and Back Spin for the selected club using the interface on the right hand side of the screen.
TruGolf Mini Simulator + Tempo Trainer

Practice : Driving Range, Chipping & Putting